Start Your Career in the Trades
GreatHouse Remodeling's Apprenticeship Program was developed to help you start your career in the trades. Whether you are a high school graduate looking for what comes next or a young adult seeking to start in a new industry, our program will equip you with all the training and experience required to get you started. You will get the opportunity to learn from skilled trades people on the job and to apply what you've learned on several projects. You will develop multidisciplinary skills and be able to test them in real-world situations.
Your Career Progression in 4 Years
Our apprenticeship program takes you from untrained in the trades to Lead Carpenter. All while earning an income and progressing in your career at your own rate.
General Laborer
Start learning the skills you'll need in the field and shadowing our more experienced team members.
Carpenter's Helper
Work in the field honing your skills and receiving the training you need to take your career to the next step.
Carpenter
You will work on carpentry projects and receive multidisciplinary training.
Lead Carpenter
You will take the lead on carpentry projects.
Why Choose a Career in the Trades?
Our educational system positions college as the only next step after high school for all students, regardless of if that career path fits them or not. For many, college isn't the right choice. We're here to share with you some of the advantages of working in the trades instead.
Student Debt v. Apprentice Earnings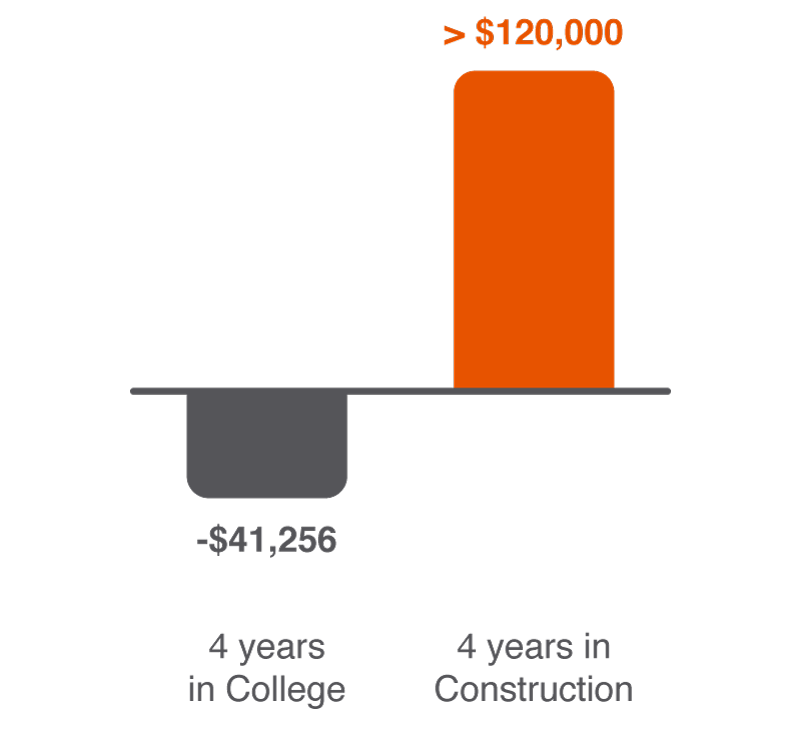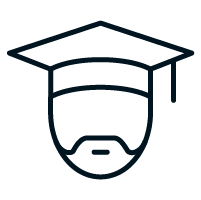 Debt & Earnings
After 4 years, the average Georgia college student will be $41,256 in debt. This amount is higher for those attending private colleges.
20 years after entering school, half of student borrowers still owe $20,000 each on outstanding loan balances.*
Retirement
No retirement savings after 4 years. Even after leaving college, the ability to save for retirement becomes hindered by need to repay student loans.
Expected Pay After 4 years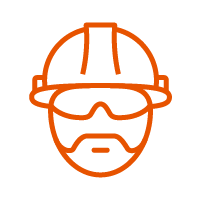 Debt & Earnings
After 4 years working in the trades, the average apprentice will have earned $120,000 in salary and will be well on the way to a financially stable future.
Apprentices receive their training from seasoned professionals as part of the apprenticeship program and are able to apply it on the field. They will have $0 in student loan debt.
Retirement
You will have the ability to start saving for retirement immediately upon starting your apprenticeship, and we will provide you with guidance on how to do so efficiently.
Expected Pay After 4 years
The average carpenter makes between $16 – $27/hour
Our team is growing! We're looking for passionate candidates who want to become a part of the GreatHouse Remodeling family. We are dedicated to helping the local Marietta families achieve their remodeling goals. If you want to be a part of this journey, we'd love to hear more from you!
Click on the positions available to read the job description and apply now.