GreatHouse for Great Kitchens
From the first sip of coffee to the midnight snack, from packing school lunches to cooking up big holiday celebrations, your kitchen isn't just the heart of your home, it's your command center. It has to work efficiently and be a beautiful place to spend your days and nights.
All of our kitchen remodeling projects make life better for our clients, including adding pantries, building mudrooms to keep life organized, or tucking in a laundry room or powder room.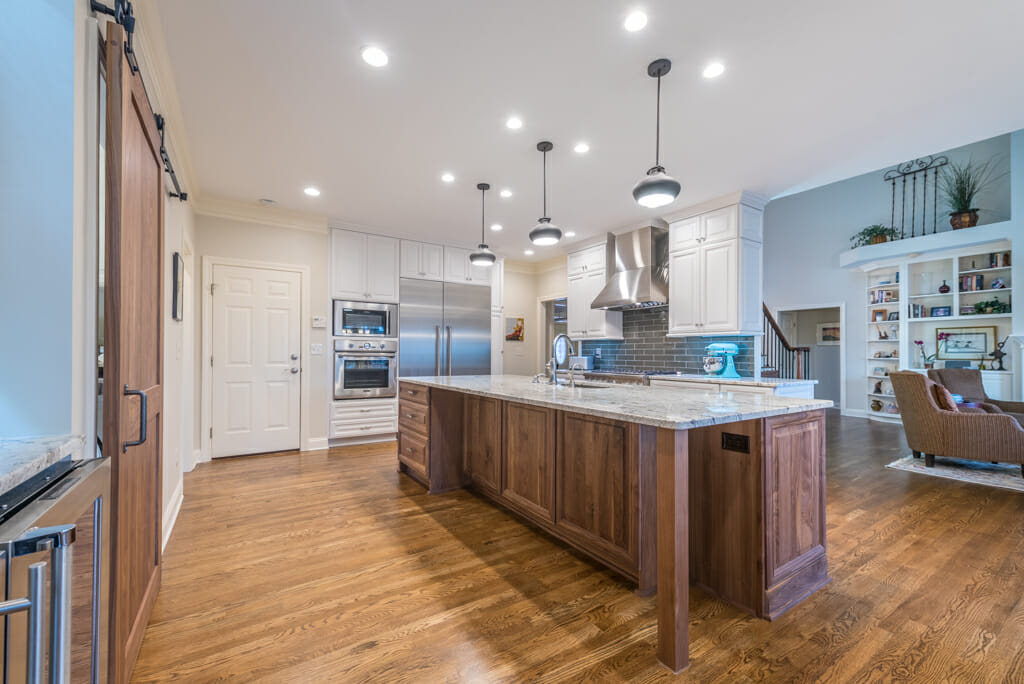 Rustic Kitchen Remodel with Two Barn Doors – East Cobb
A big island clad in wood adds a warm tone to the white cabinets, and barn doors add a rustic beauty without taking up space in this East Cobb kitchen remodel.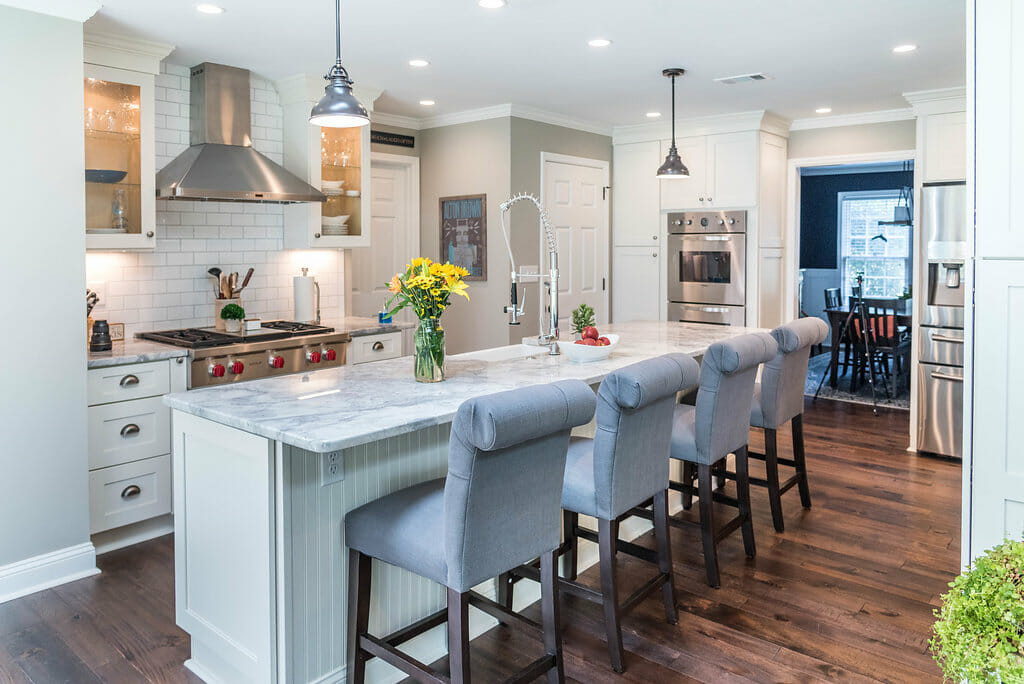 Eat-In Kitchen Remodel with Powder Room & Laundry Room – East Cobb
This bright and sunny kitchen remodel in East Cobb adds seating, a gathering room, new powder room, and adjacent laundry.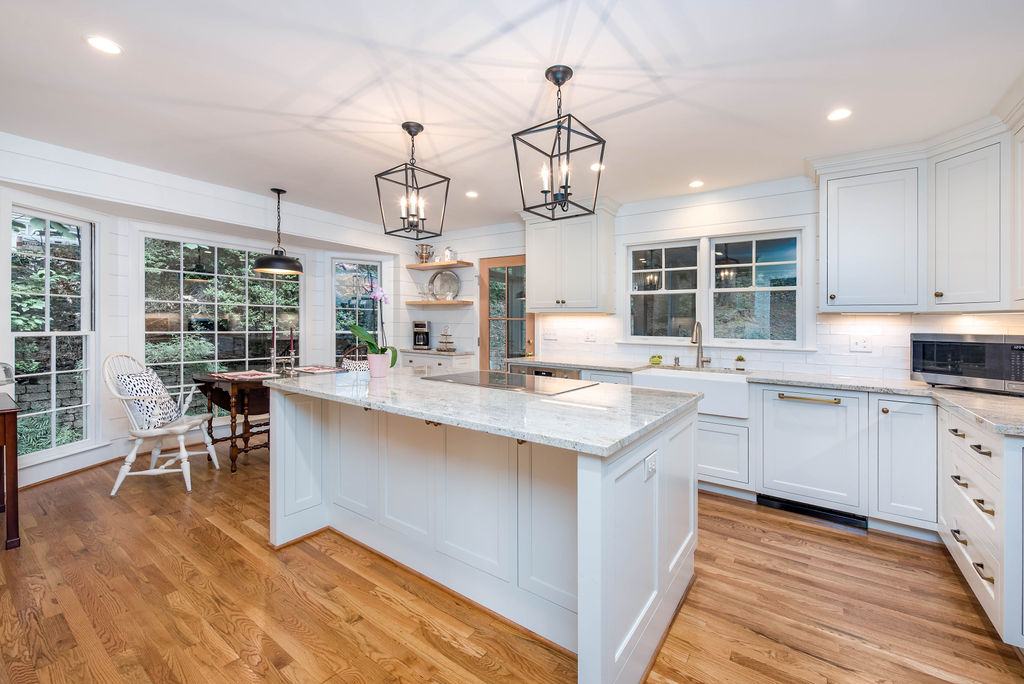 Farmhouse Shiplap Design – Roswell
Eight-inch shiplap planks contrast with the undulating backsplash tile on the opposite wall. Flush-set cabinet doors and a hidden dishwasher give the entire room a smooth, clean style.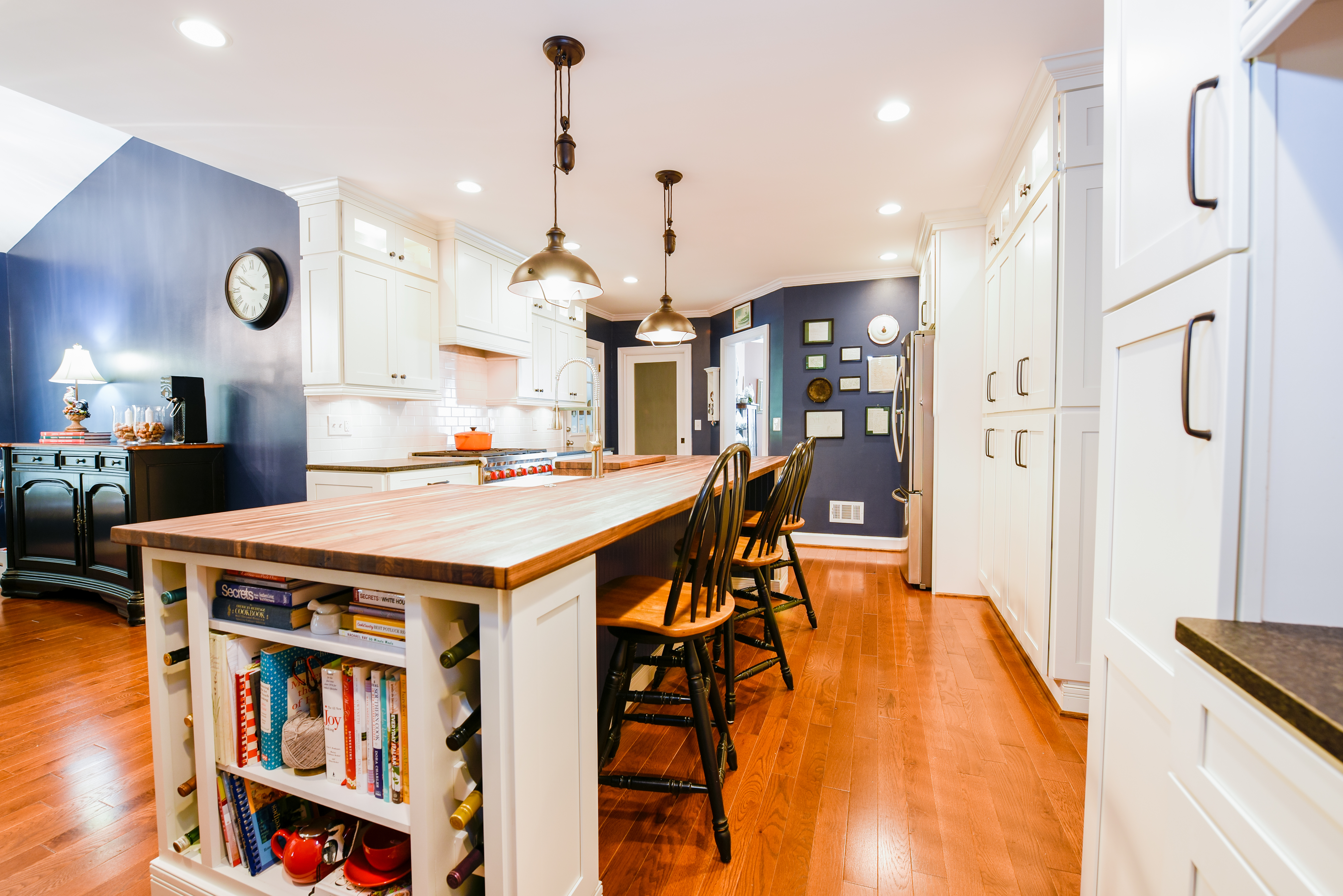 Butcher Block Island Kitchen – East Cobb
The long butcher block island is the focal point of this classically updated kitchen remodel. White subway tile adds a timeless look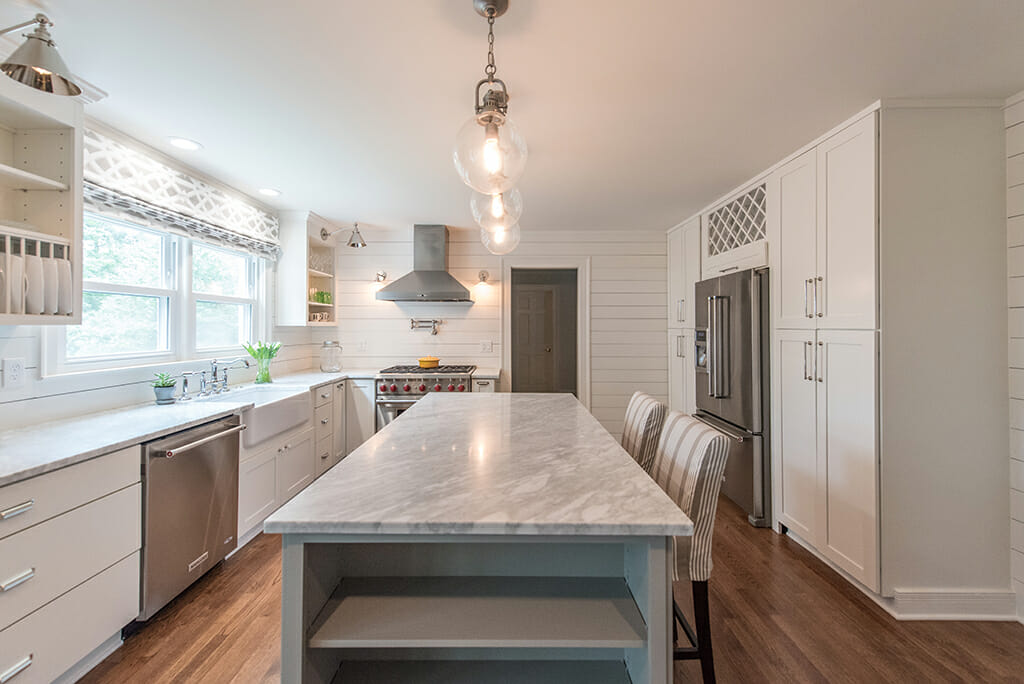 Vintage Farmhouse Feel – Atlanta
Marble counters, shiplap walls, and the farm sink work together to create a great farmhouse feeling in this Atlanta kitchen remodel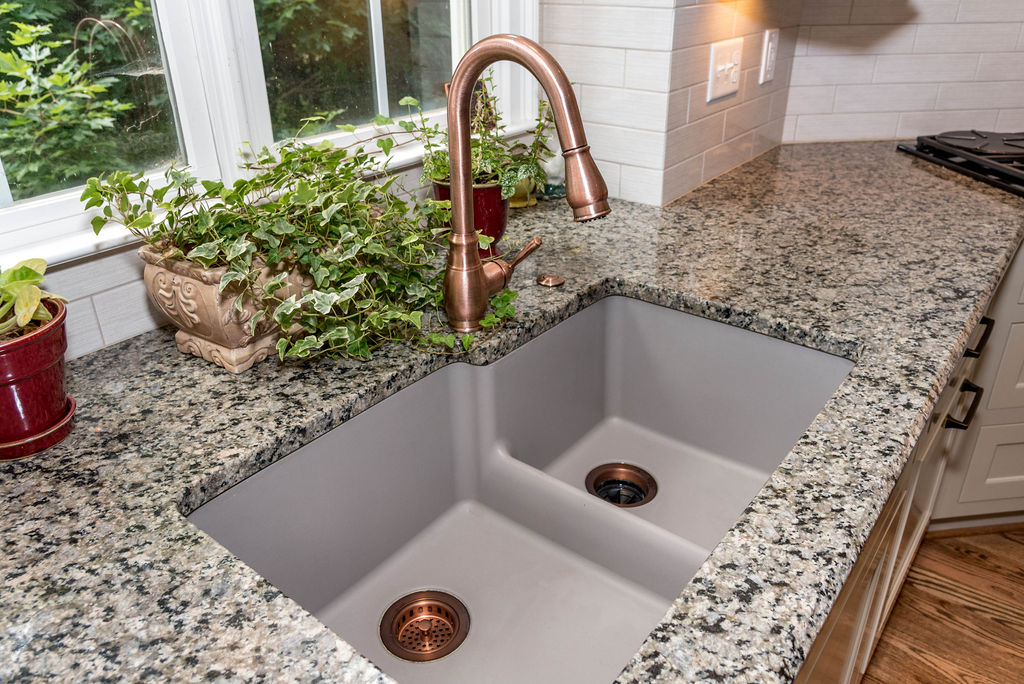 A Copper Fixture Kitchen – Roswell
We refreshed this space with brighter tones and lights. New sink, pendant, and fixtures showcase the windows and rich greenery outside.
Let's Talk About Your Remodeling Project!