Whole-House & Multi-Room Renovations
Sometimes there's no other way but to get it all done at once. Renovating several rooms at the same time is best done during a vacation or some limited occupancy, but we recently completed one in seven weeks while the client stayed in place. But that's not for everyone!
Doing it all has the advantage of ending with a refresh to the whole house, rather than a single shining room that may feel at odds with the others. It also allows for broader solutions that tackle traffic flow and access, lighting, and re-imagining under-utilized space. When rooms can be reconfigured across the entire plan, rather than within themselves, the range of solutions widens.
Whole-House Makeover – East Cobb
Nearly twenty spaces and rooms comprised this major renovation. Additions included roofed front and back porches, detached garage, hardscape patio, front and back landscaping, and a vaulted kitchen ceiling.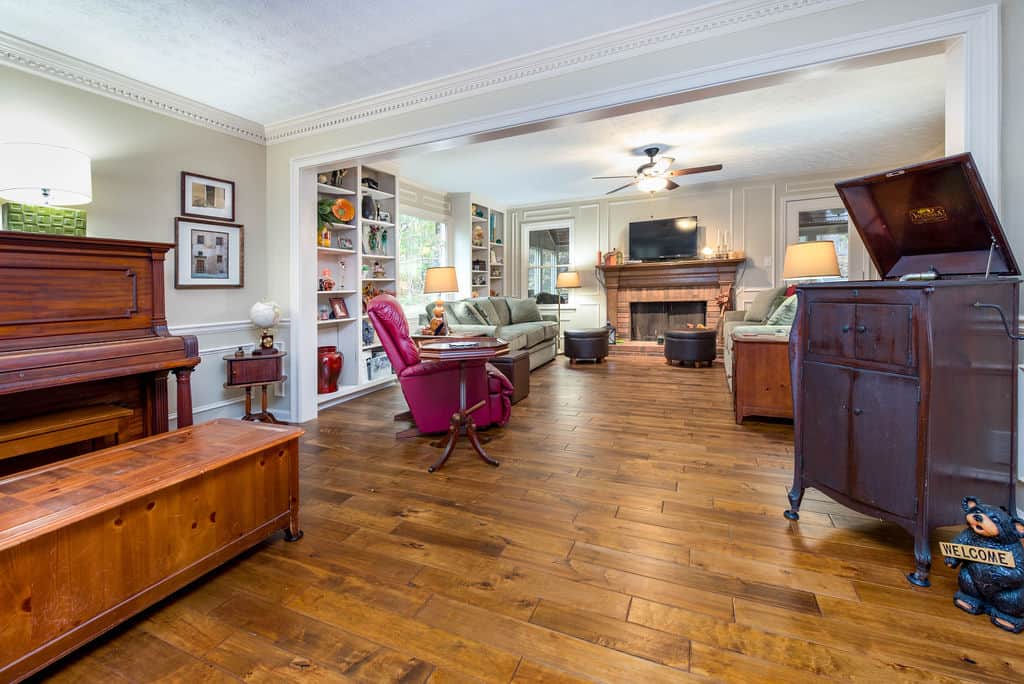 A Grand Opening – East Cobb
Sweeping changes included removing a wall for more open hosting space, two new staircases, and a renovated kitchen, master bath, and half bath.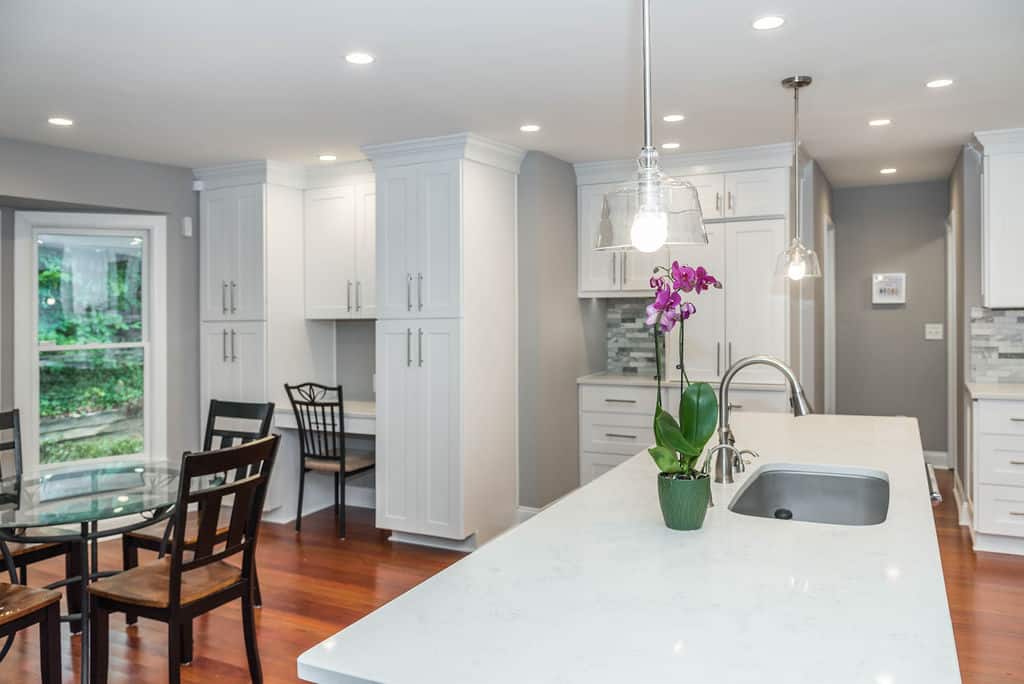 Floorplan Reimagined – Sandy Springs
Removing a stairway, shifting walls, and changing room locations allowed for more functional storage, a larger bathroom and kitchen, and better traffic flow.
Let's Talk About Your Remodeling Project!