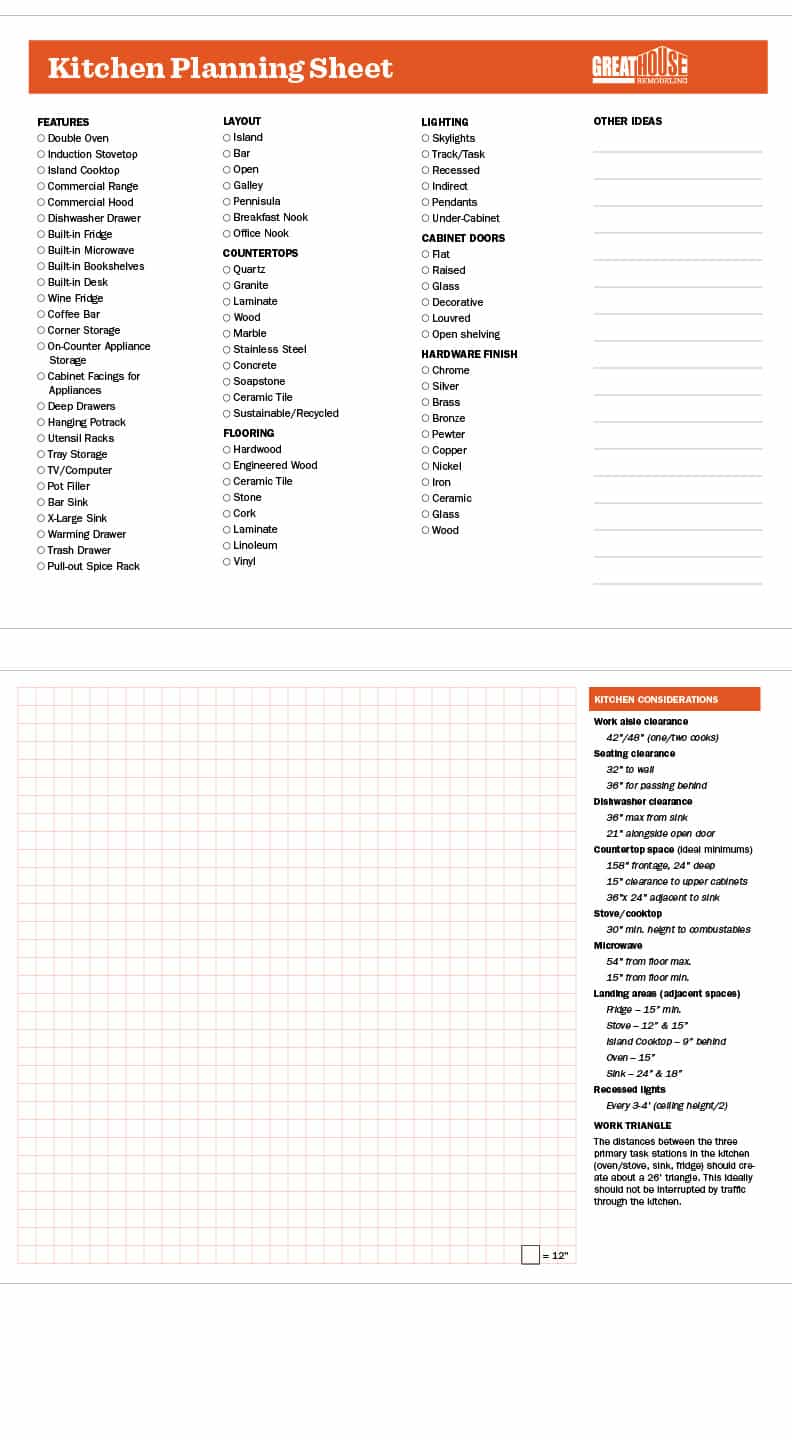 Renovation Planning Sheets
This PDF file includes planning sheets for kitchen, bathroom, and basement. Each is comprised of two pages, which could be printed front & back – on the front, a listing of common features, selections, and options for the room; on the back, a grid for laying out your plan (suggested scale = 1′ per 1/4″) and a list of helpful reference measurements. May be printed in color or black & white.
Dreaming of your new space is fun!
Give it a try and let us know how it works!