The GreatHouse team is talented, hard-working and we have a ton of fun! We encourage a healthy balance between life and work, so we can all spend time with our family and friends, be involved in our kids' activities, and help our community.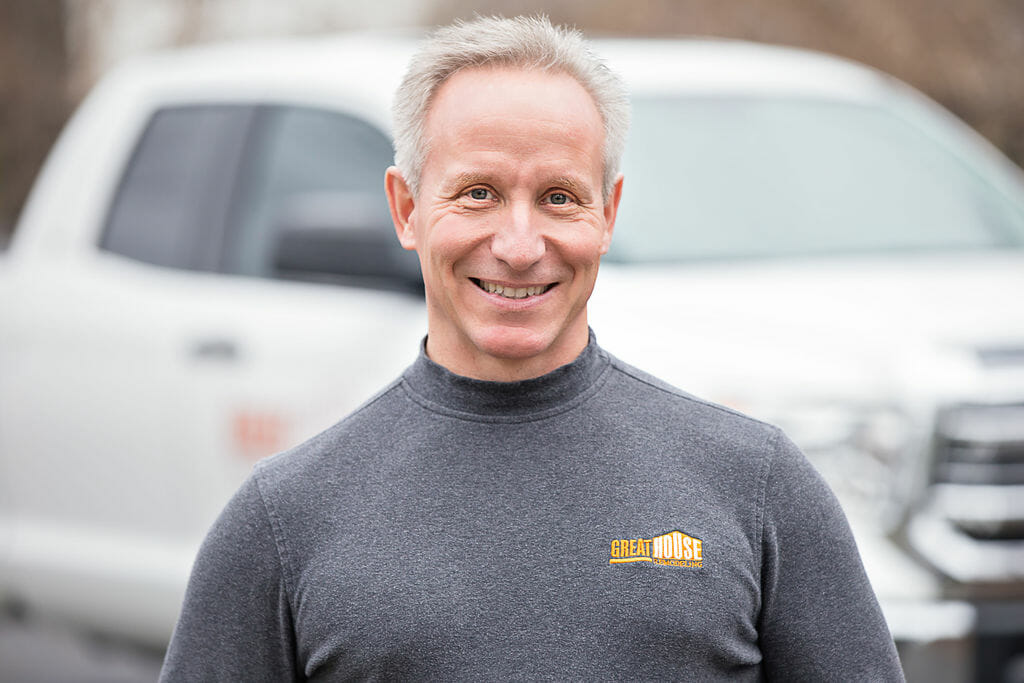 Tim, Principal
While we're making homes better and more beautiful, much of our work involves moving walls and changing footprints. Tim brings 30 years' experience in remodeling and architecture, backed by education. He has a master's in Civil/Environmental Engineering from Georgia Tech, a bachelor's degree in landscape architectural contracting, and an associate's degree in Natural Resources. Tim provides a wealth of knowledge that makes GreatHouse succeed in completing difficult projects.
Off the Job: Tim loves spending time with his wife and kids, keeping a regular exercise schedule so he can participate with them in sports. To balance that, he eats a lot of ice cream. That means we have an ice cream freezer in the office!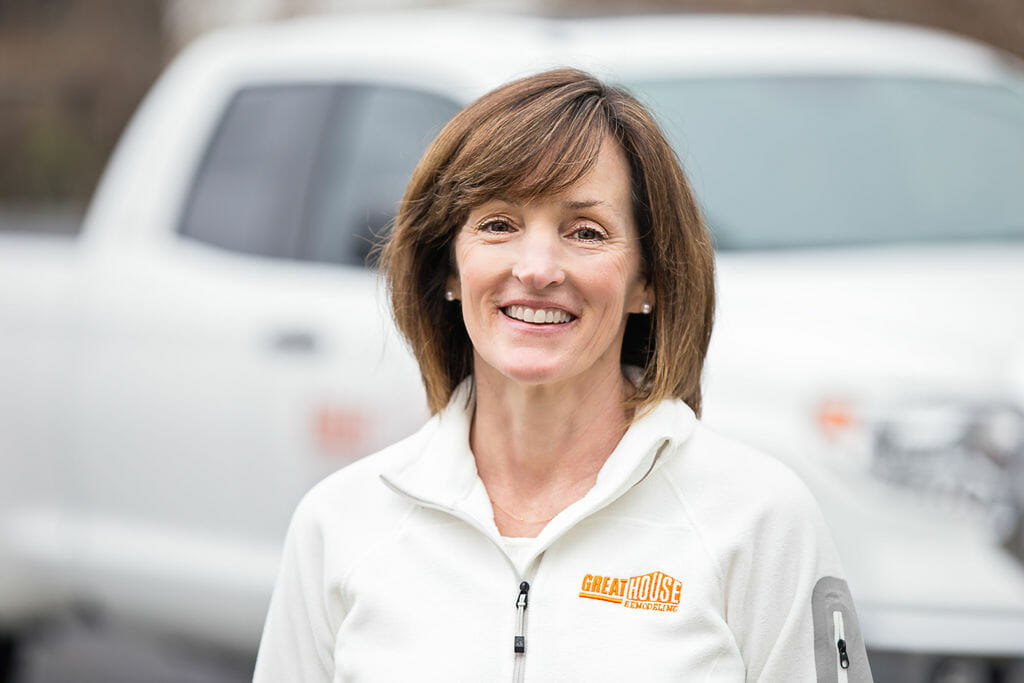 Jennifer, Bookkeeping/Administrator
Jennifer's years of corporate experience and her business degree, enables her to keep everything running consistently and highly organized. She keeps the office running and her bookkeeping skills help us track our project progress with a high degree of accuracy.
Off the Job: When Jennifer's not keeping up with her three children (four if you count Tim), look for her on the tennis court. Always active, she has a knack for running, planning, and organizing community and family events.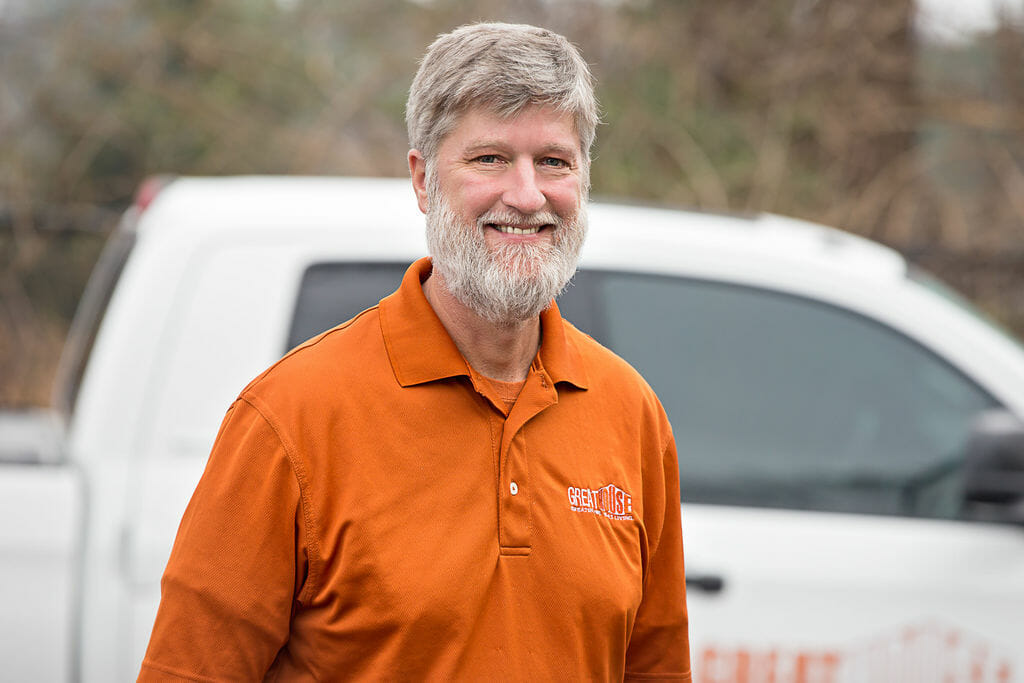 Rod, Field Superintendent
Rod has 35 of experience in construction. He started framing houses as a kid, then worked in mill shops building windows and doors before joining the remodeling and home building industry. His great depth of experience and careful thought shine through in his work. Count on Rod to be a true professional and great person to work with. 
Off the Job: Rod loves spending time with his wife and two boys. An avid outdoorsman, he enjoys hiking, cycling, and watching his boys compete in sporting events.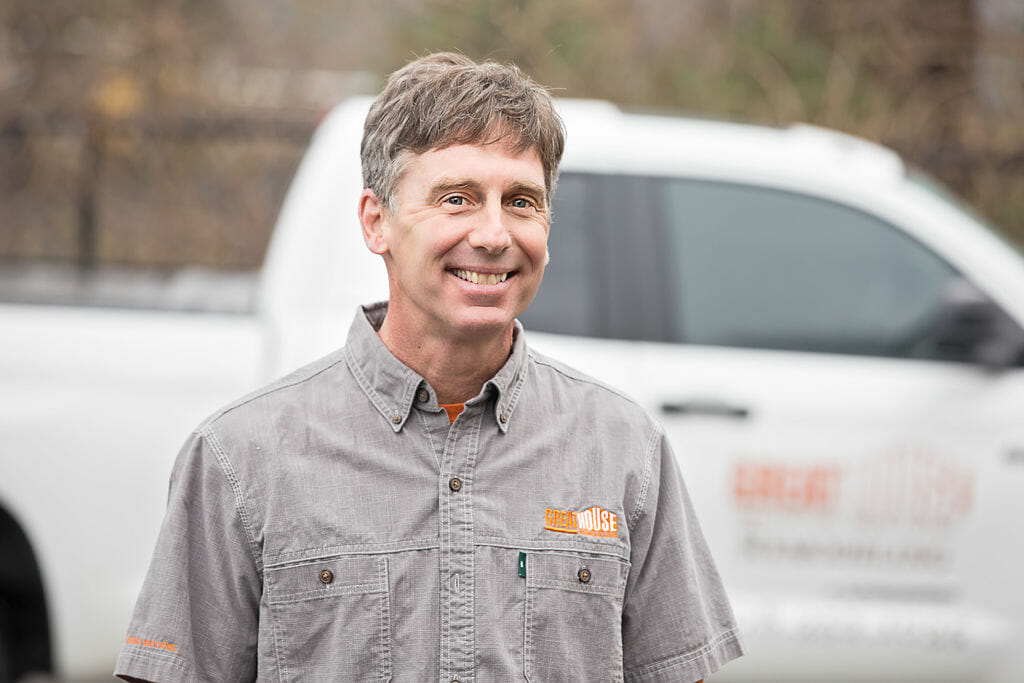 Matt, Project Manager
Matt brings a wealth of varied experience in construction, a phenomenal work ethic, and the skills of a true craftsman. In past jobs, Matt's worked on commercial high rises. Just imagine sitting in a small bosun's chair, dozens of stories up, installing windows and trim.
Off the Job: Matt and his wife have two, very active, young boys. Not just a spectator, most weekends he is with his boys racing motocross or camping with the Scouts, creating memories and young men.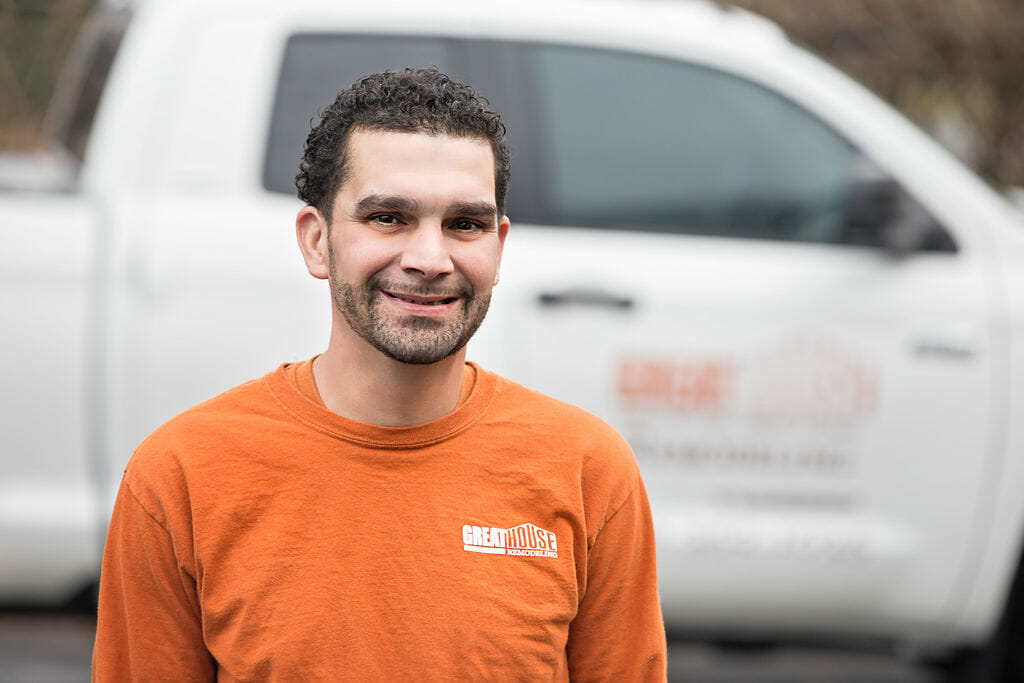 Chino, Carpenter
We're lucky to have Chino as one of our carpenters. He has extensive experience in carpentry and in multiple trades. A dedicated worker, he's a pleasure to be around and a great help on the job site.
Off the Job: With four boys, Chino has his hands full. He likes video games and has a knack for fixing almost anything (see that having four boys thing).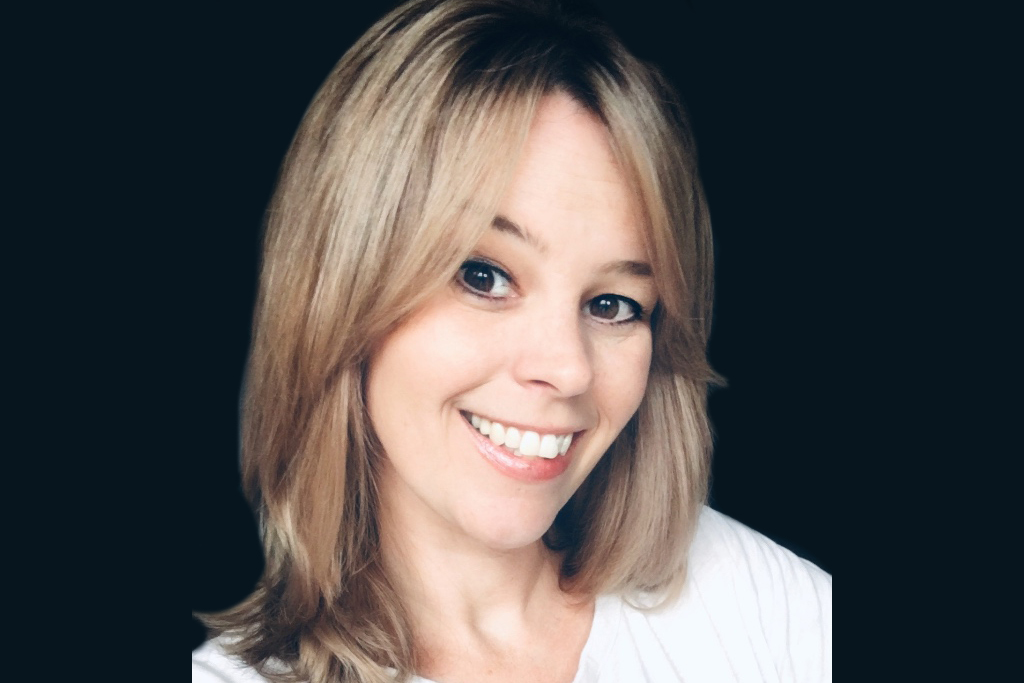 Mandy, Interior Designer
Mandy brings years of extensive client experience as her own businesswoman with a degree in Interior Design. She works closely with our clients – developing and adjusting drawings and plans, curating their design style, guiding selections, and clarifying details or questions. (And she loves mid-century modern style, in case you want some cool funky geometry in your design.)
Off the Job: When not at work, Mandy enjoys spending time with her husband, children, and rescue pitbull, Jade. She likes getting to the beach every chance she gets, and also likes painting, singing karaoke, binging Netflix, listening to music, going to concerts, and watching sunsets. When those things aren't happening (or work), she's big on sleeping.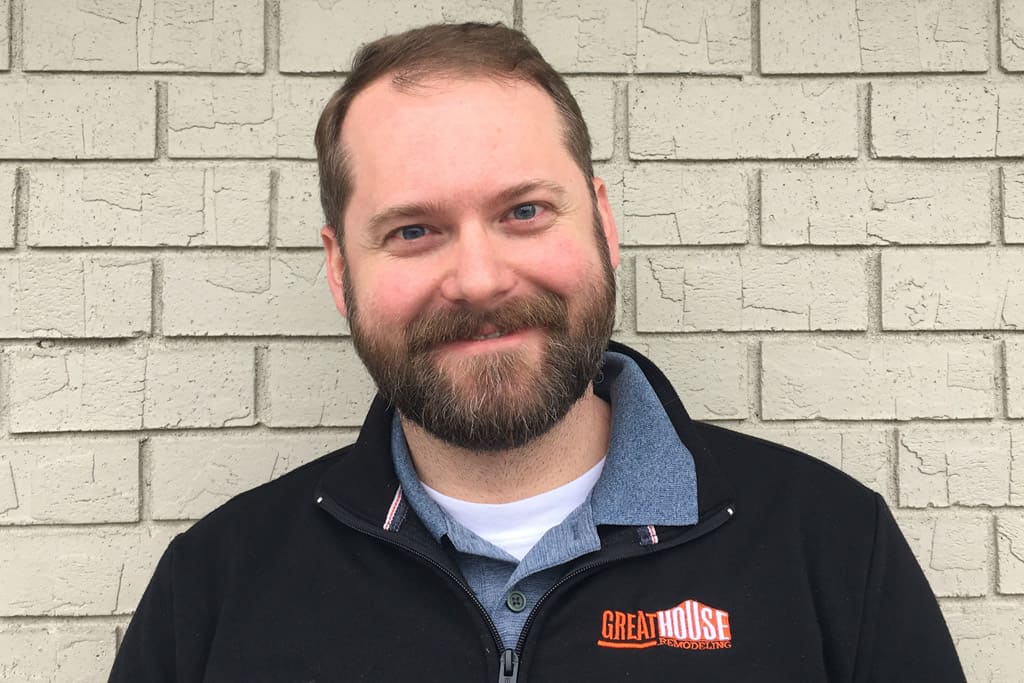 Justin, Operations & Finance
Justin brings a unique set of skills to the GreatHouse team. He has over 12 years of experience in the construction and remodeling industry, served more than 7 years as an Accountant, and holds a BBA in Accounting from Georgia State University. For GreatHouse, he performs a variety of tasks ranging from supporting daily operations to monitoring budgets, billing, and financial statements. Given his remodeling knowledge, he also has no problem working in the field when called upon.
Off the Job: With his lovely wife, 4 children and a pet bunny, Justin stays busy and loves every minute of life. He enjoys time with his family whether its hiking, riding bikes or even walking the bunny.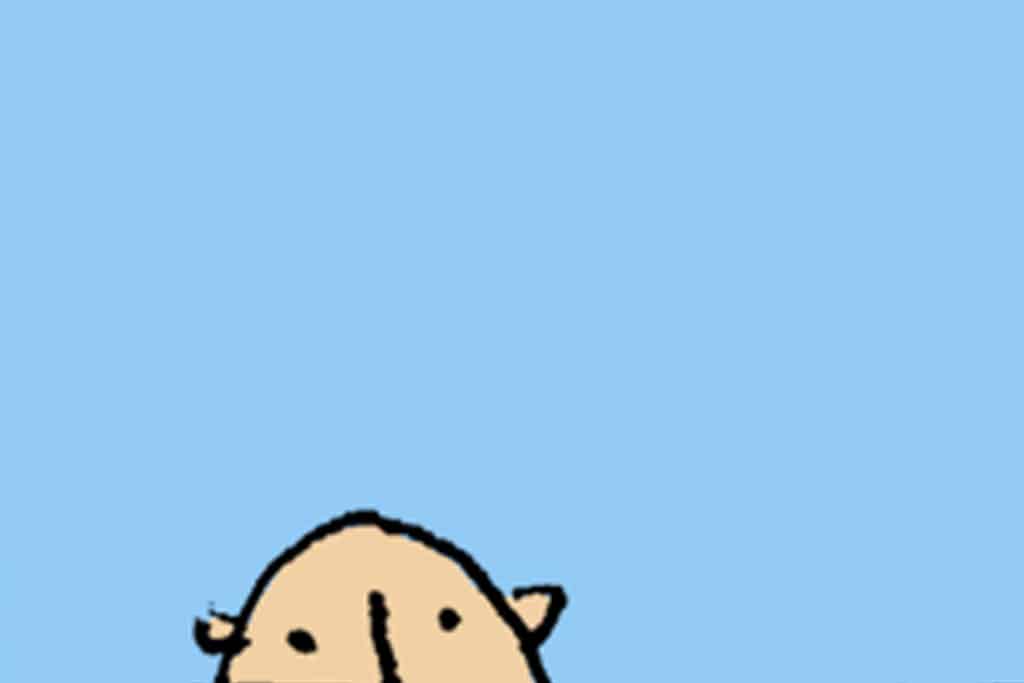 Jason, Design & Marketing
Jason has a BA in environmental design, an MFA in graphic design, and has worked and taught in and around Atlanta for nearly 30 years. He designs, writes, and illustrates for the GreatHouse project lookbooks, signage graphics, collateral materials, website updates, project process photography, and social media posts. He seems to be good entertainment for Tim on slow days.
Off the Job: Jason also creates design materials for his wife Sue (a personal chef and food educator), takes his illustrations to art festivals, and is always chipping away at his children's book projects. His children are big thrifting fans, with their own apparel side gigs, and the family enjoys kayaking, boardgaming, and the beach.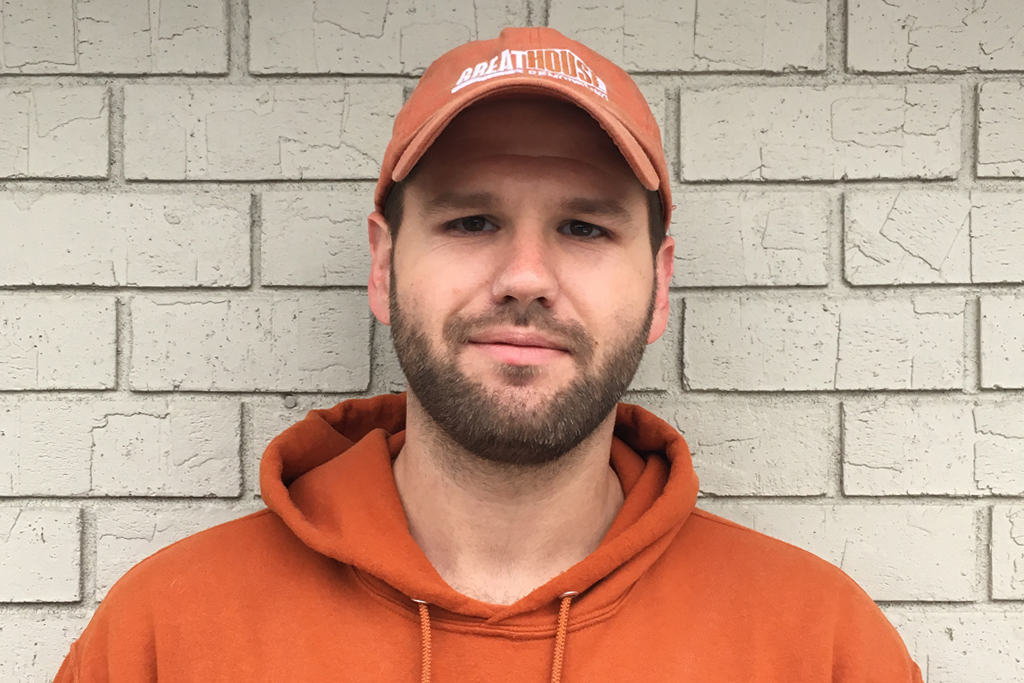 Let's Talk About Your Remodeling Project!