GreatHouse for Great Porches & Decks
Take your great living outside, in absolute comfort. Soaring screened family rooms are perfect for entertaining or just hanging out, cooled by ceiling fans or warmed by the fireplace.
A fully-stocked outdoor kitchens, perfect for barbecuing for family and friends, is sheltered from the weather. Add multi-tiered decks with built-in seating and planters, and there's no limit to what we can do in the great outdoors.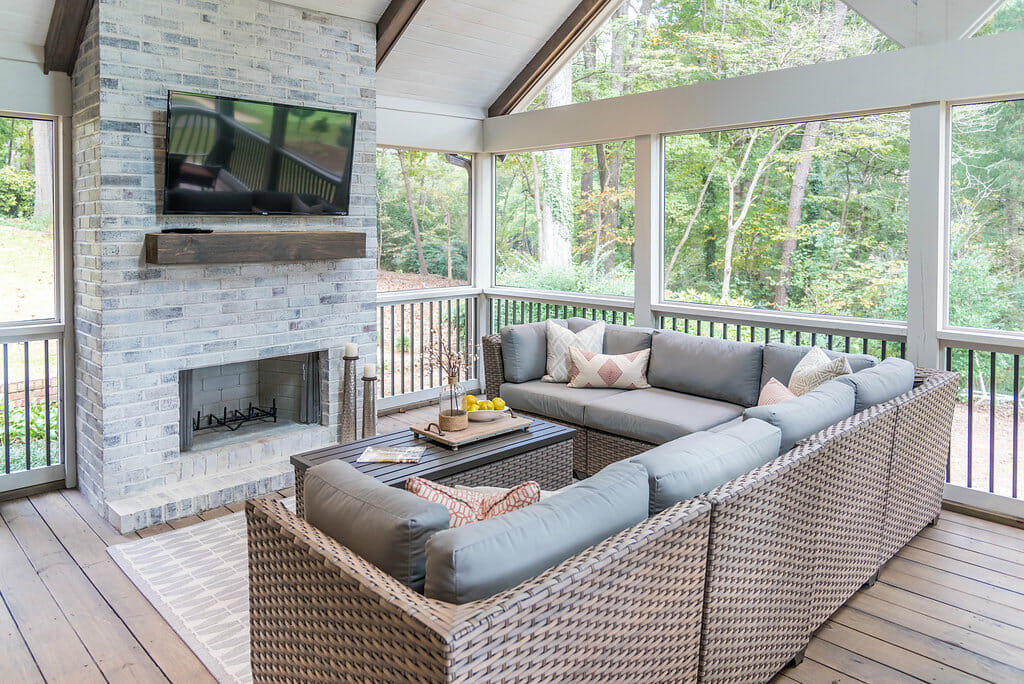 The Outdoor Great Room – East Cobb
Space for dining, hanging out, watching a game, all under a soaring roof with ceiling fans for lazy summer days, and a fireplace to warm chilly nights.
Project Cost: $70,000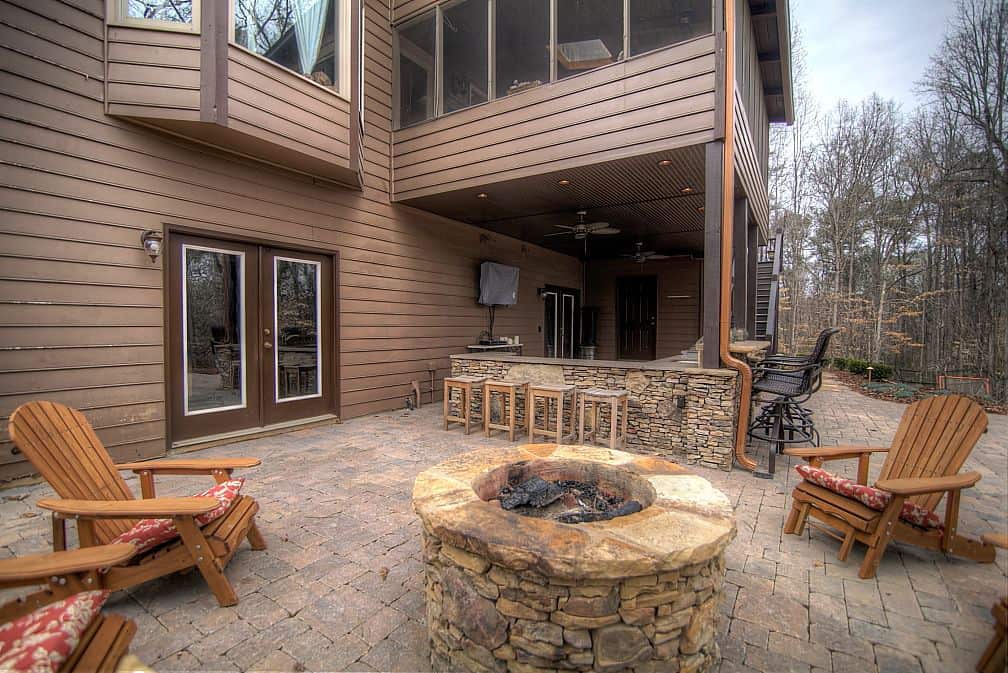 Outdoor Bar & Grill – East Cobb
An under-utilized, sloped yard became an inviting, expansive outdoor entertainment space with firepit and kitchen with seating for seven at the bar.
Project Cost: $26,000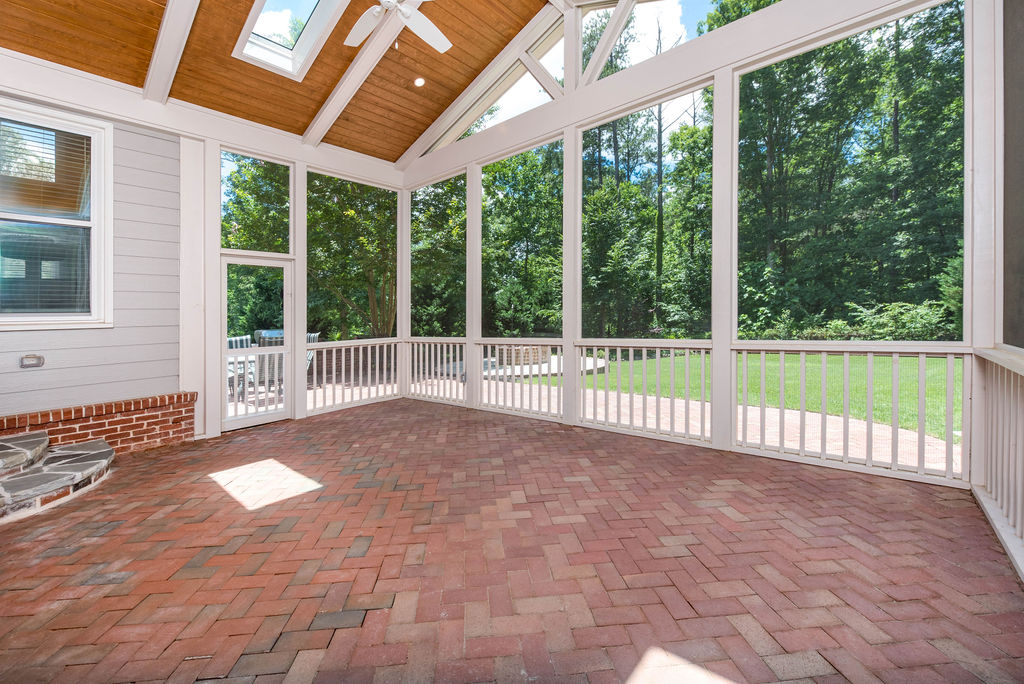 Vaulted-Ceiling Screened-In Porch – Roswell
We enclosed an existing patio space with a 14′ vaulted roof and open expanses of screening for a shaded, breezy, clean-lined view of a great backyard.
Project Cost: $55,000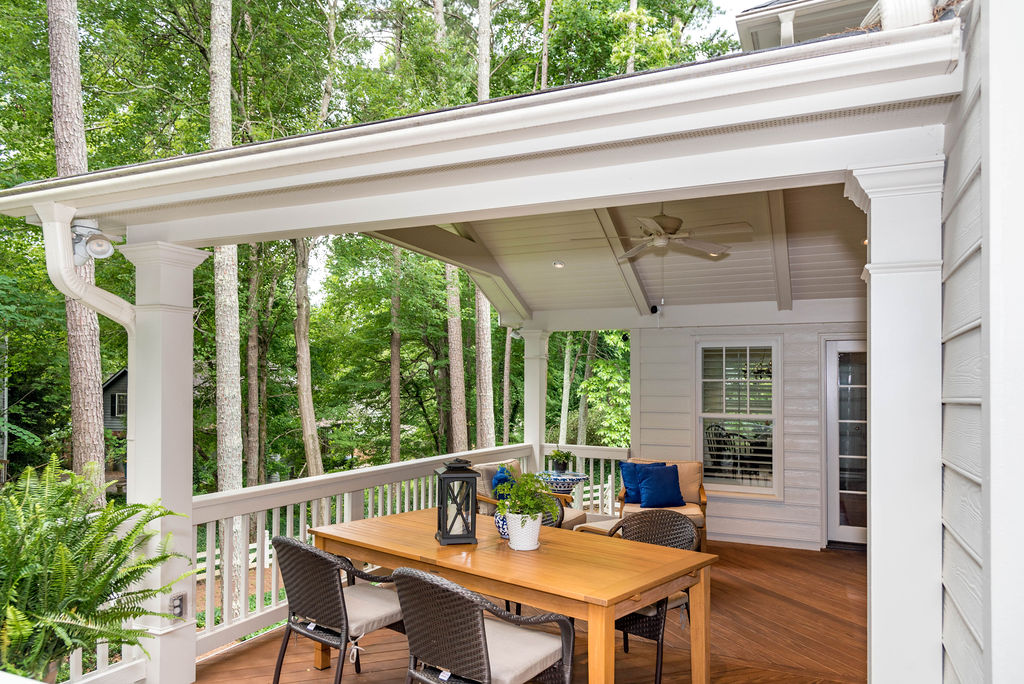 Adding a Covered-Porch Overlook – Roswell
Columns and an open-vaulted, tongue-and-groove roof make this porch addition airy, bright, and classy.
Project Cost: $26,000
Let's Talk About Your Remodeling Project!